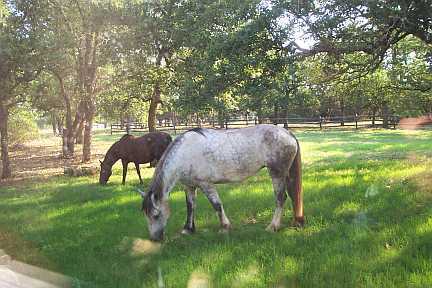 Kaylee is the gray Shire mare in the foreground She is MUCH lighter these days as grays get lighter as they get older of course.

She is more of a "flea-bit" white/gray now, and looks VERY MUCH like the background picture!.
Sierra is the liver chestnut mare in the background.
Kaylee is just about 16hh and Sierra is just under 15hh.
Sierra is STILL the boss mare at Age 20 of course!


Here's the picture of Kaylee at Age 5 that made me want to buy her: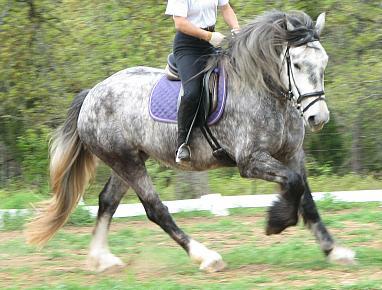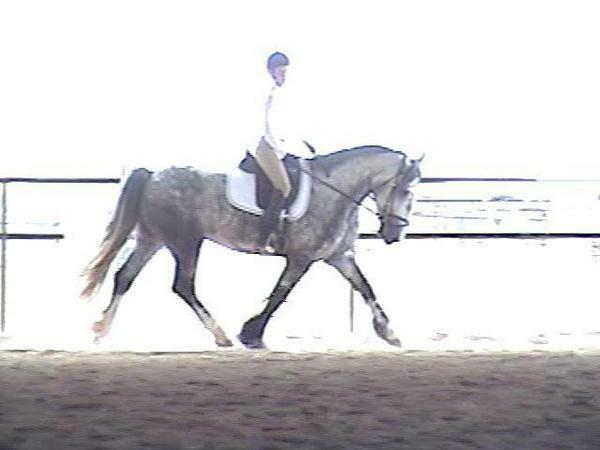 And here's another picture of her from her 74% Intro Level Test as a 3-4-year old. We are working on me getting that roundness and self-carriage again as we work on more demanding movements!

We do still have seven (7) indoor Cats! They are (oldest first): White E. Bob
, Dusty
,
Boudreaux and Schiffer (brothers)
,
Olive Oyl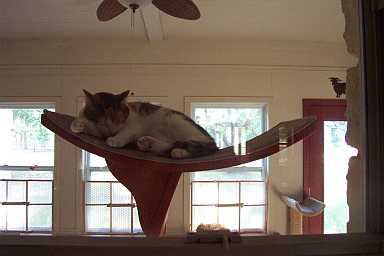 , and



GUMDROP and her (adopted) daughter, Simone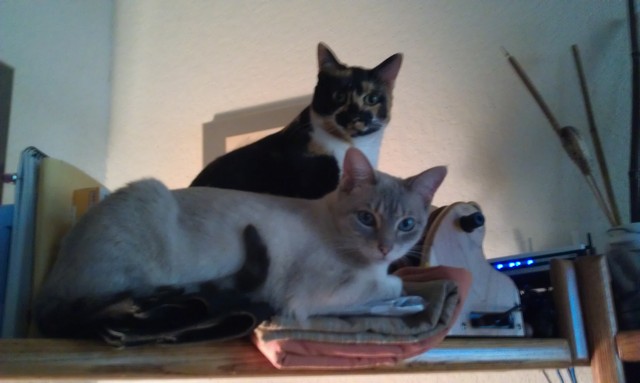 . That is: TICA RW/SGM Gumdrop and TGM San Gabriel Simone :) - both also RW in CFA.
Home
| Picture Gallery | Scrapbook | Blog |
Fiber Arts Republic